After Microsoft held virtual event for Microsoft's next big OS, Windows 11 iso image file has leaked on the web. In Windows 11, Microsoft makes fresh UI design for Windows : Start menu is placed at center of the screen like as Apple's MacOS dock, new icons, taskbars, and widgets.
There is a new UI feature called snap control that can maximize your windows size and you can easily snap windows side by side, and arrange them on the desktop.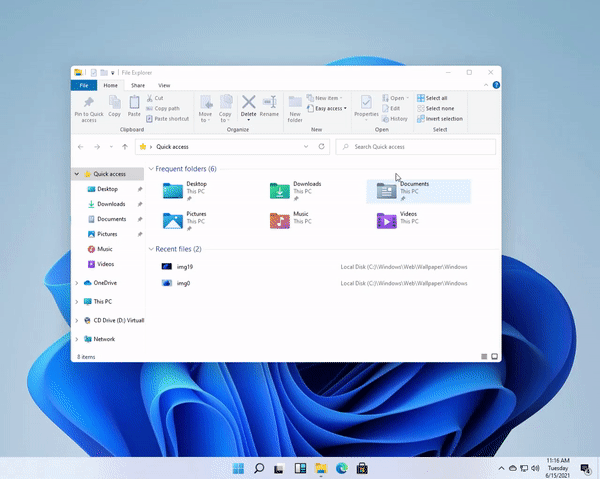 There are some major and minor features includes in Windows 11. So if you want to test what's new in Windows 11, you can download and test Windows 11 iso leak image version 21996.1.